Moral of the following: Don't let your circumstanes dictate who you are, dictate your circumstances.
As most of you know, I have an eye condition (Retinitis Pigmentosa), which one day will render me completely blind. I have roughly 5 degrees of vision remaining. Basically I am slowly losing my vision from the outside-in. The photoreceptors, rods and cones in my eyes are basically dying at a slow pace. No worries, I still have a full-time job, I raise my baby girl to the best of my ability, I'm a 100% family man. I'm just not the type to quit anything. I found a lot of solace as a youth in martial arts. The martial arts community has changed A LOT since then. I started when I was 14, I am now 38. Jiu-jitsu and Kenpo (the same style that Stephen "Wonderboy" Thompson deploys in the UFC), has ultimately changed my life. I try to live my life in a way that can be summed up in a quote I have held onto for the past 5-6 years since I first heard it - "Anything in life worth doing is worth overdoing, moderatio is for cowards." and lastly one from David Goggins, "Be uncommong amongst uncommon people."
So, I finally earned my black belt, as a legally blind martial artist. There was SO many broken bones along the way. Nobody at my gym ever took it easy on me due to my vision loss. In fact, I think some of them tried to make it harder on me, which I appreciated. The journey was very difficult. Many nights of sitting in the bottom of a bathtub, physically not wanting to move due to the stress and punishment my body took some nights on the mats. (Especially sparring nights.)
I am only 1 of 6 people in 20 years to have earned their black belt in our gym. I try so hard to reinforce the idea of not qutting to my baby girl. That with hard work and dedication, you can accomplish your goals. I am now an official Gracie Jiu-Jitsu Bullyproof teacher for kids as well. I'll link you to her first GJJ BP test below as well.
A final note about my baby girl. I can already see glimpses of her not wanting to quit things. This summer she had the opportunity to play softball for the first time. She had no idea how to swing a bat - at all. So she played rec league during the summer and learned the game. Her best friend is really good and plays on a travel team, so we took her to watch a tournament. She asked me that night how she got to play on that team, and I explained to her that they work really hard, practice really hard, a lot.... and that you have to tryout and make the team. Well, it turns out she got to travel with that team to their final tournament of the year. I'll link you to her first at bat during the tournament. A triple to left field! From a kid who couldn't swing a softball bat, and literally walked up to home plate backwards at the start of summer - to going to hitting lessons day in and day out all summer, in a non airconditioned building, standing in a pile of sweat some days - to life culminating into one swing of the bat. I'm a proud dad, I won't apologize for that.
Notice the bloody nose - I told you that they didn't take it easy on me.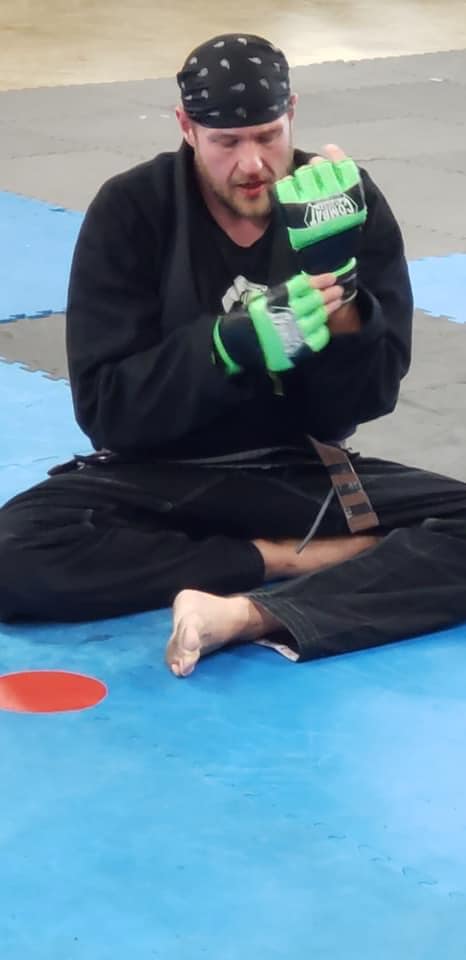 After 5 rounds of sparring, and everything else that went down - I was physically unable to roll anymore.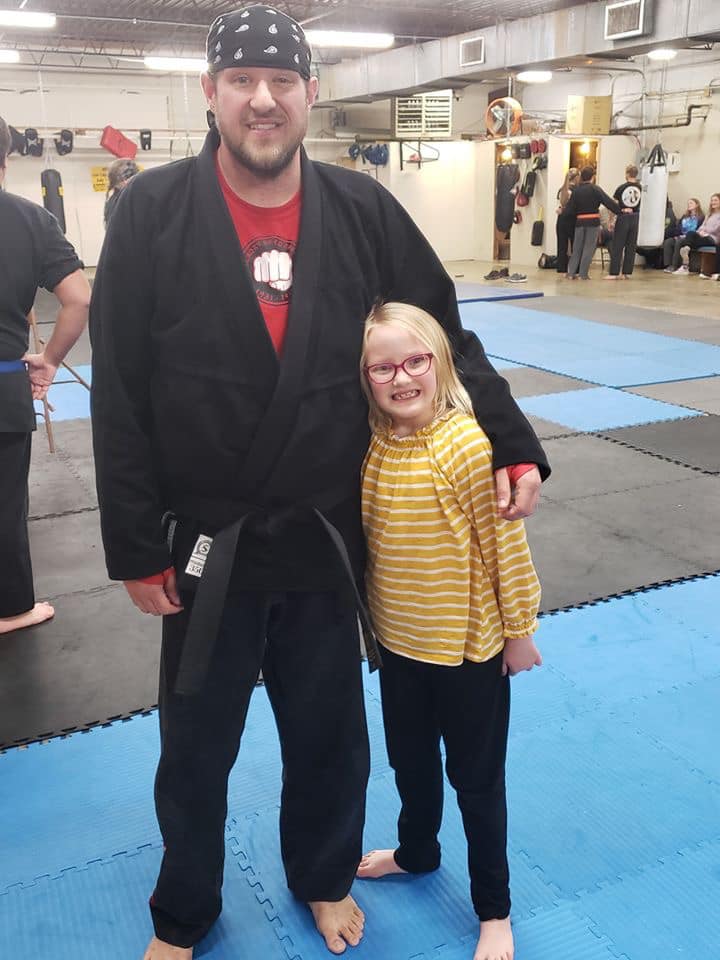 Me and the baby girl when I got promoted.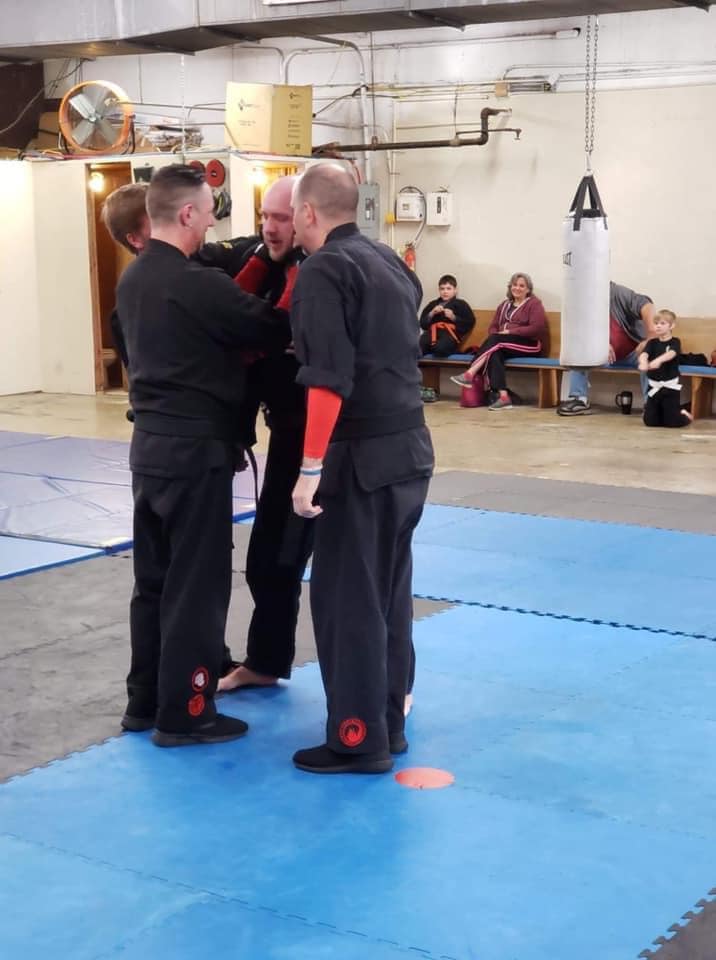 Click here to learn how to add YouTube Videos to your phpBB forum
She passed this before I was promoted to black.
Click here to learn how to add YouTube Videos to your phpBB forum