vcu2000 wrote:
When Trump woke up announced that he would find a woman to put on the court did you have a problem with that? Or is the fact that Biden chose a qualified Black woman the issue?

Sent from my SM-G965U using Tapatalk
I brought up Clarence Thomas being a shining saint of a man who is an unmentionable among the (D) kids yet the race card is still a valid excuse in your head. In one ear, out the other.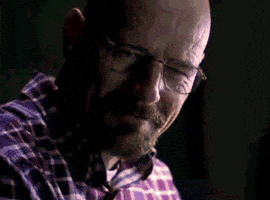 Trump could've broken Nelson Mandela out of prison decades back and still be called a rayciss by western liberal airheads that don't understand that words actually matter, to Rich's point here:
Rich wrote:
Every legal agreement starts with the definition of terms contained within the agreement. You have to know the meaning of words in order to apply the law to them. This is a very slippery slope.
If people don't understand the weight of the Supreme Court, I don't give a **** what color you are. If you can't define what a woman is & respond with elementary BS saying …uh, dunno bruhhh…I'm not a biologist…you shouldn't even hold a gavel in a small county let alone be anointed Queenship on the highest court.
Unfortunately she is among many in that regard in modern America and guess what…most that share that kinda ideology are white (GASP) so spare me the BS. Screw standards though when the media has so many drunk on race and not critical thought, must be my raycism talking.
Liberals treat everything with the level of respect and focus you give a high school pep rally. I don't know why I waste energy on this crap anymore, the country is already lost, may as well cut the seatbelt and enjoy the final ride into insanity. If ya don't laugh, you cry.
FINesse wrote:
Maybe this thread needs to be moved to the lounge?
We need to get back to talking about how inept Tua is.
Agreed.
Tua sucks. What is John Beck's son up to nowadays?